Hello everyone! Vengi 0.0.27 has been published by mgerhardy recently. For those who are not acquainted with it, Vengi is a voxel engine that includes VoxEdit, a voxel art editor that supports several volumetric pixel file formats, such as Command & Conquer vxl, Minecraft, Quake 1 bsp, Ace of Spades vxl, as well as some other voxel editors such as Goxel and MagicaVoxel. Here is what we know about Vengi 0.0.27:


Quote:
Changelog
A more detailed changelog can be found on
github
.
Join our
discord server
.
See
the documentation
for further details.
Known
issues
.
0.0.27 (2023-09-19)
Breaking changes:


Renamed globals for Lua scripts. Added a

g_

prefix to them. You have to adapt your scripts

to work with the latest version with vengi (if you use them):




scenegraph

is now

g_scenegraph




palettemgr

is now

g_palette




noise

is now

g_noise




cmd

is now

g_cmd




var

is now

g_var




XvecX

is now

g_XvecX

(

ivec3

is for example

g_ivec3

)
General:


Added cvar

voxformat_pointcloudsize

for point cloud formats

Added Polygon File Format (

ply

) mesh and point cloud support (ASCII and binary)

Fixed regression with GLTF exports

Added a new Lua script to slice a node into smaller pieces

Expose shape generators to Lua

Fixed color intensity handling for

kvx

files

Added write support for

kvx

format (used in e.g. voxel doom and eduke3d)

Added support for Voxel3D

v3a

format
VoxEdit:


Fixed regression about not rendering the shape volumes anymore

Implemented scene graph panel drag-and-drop popup

Added brush support and new editing features

Fixed spurious crashes for windows
oasis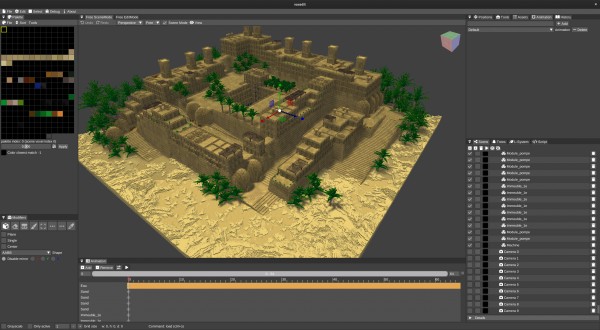 Minecraft greenfield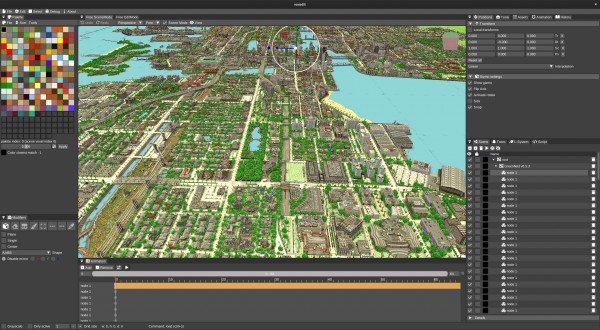 lospec ui integration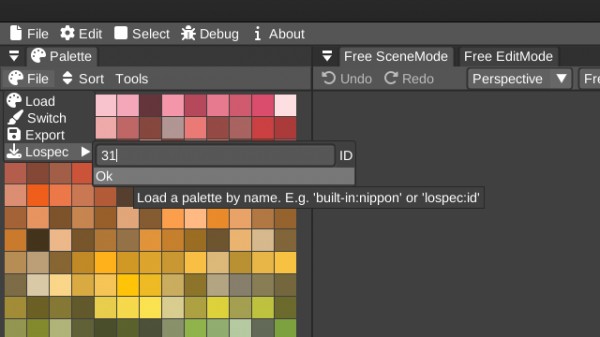 For further information about Vengi and VoxEdit, visit the Topic at PPM Forums, Official Website, and Discord Channel. You can grab the latest version of Vengi and VoxEdit by clicking Here. And this is all for today! Enjoy Vengi and provide your feedback about it so it can get better.